Our Director
Meet Our Director - Doris Ward & Life Member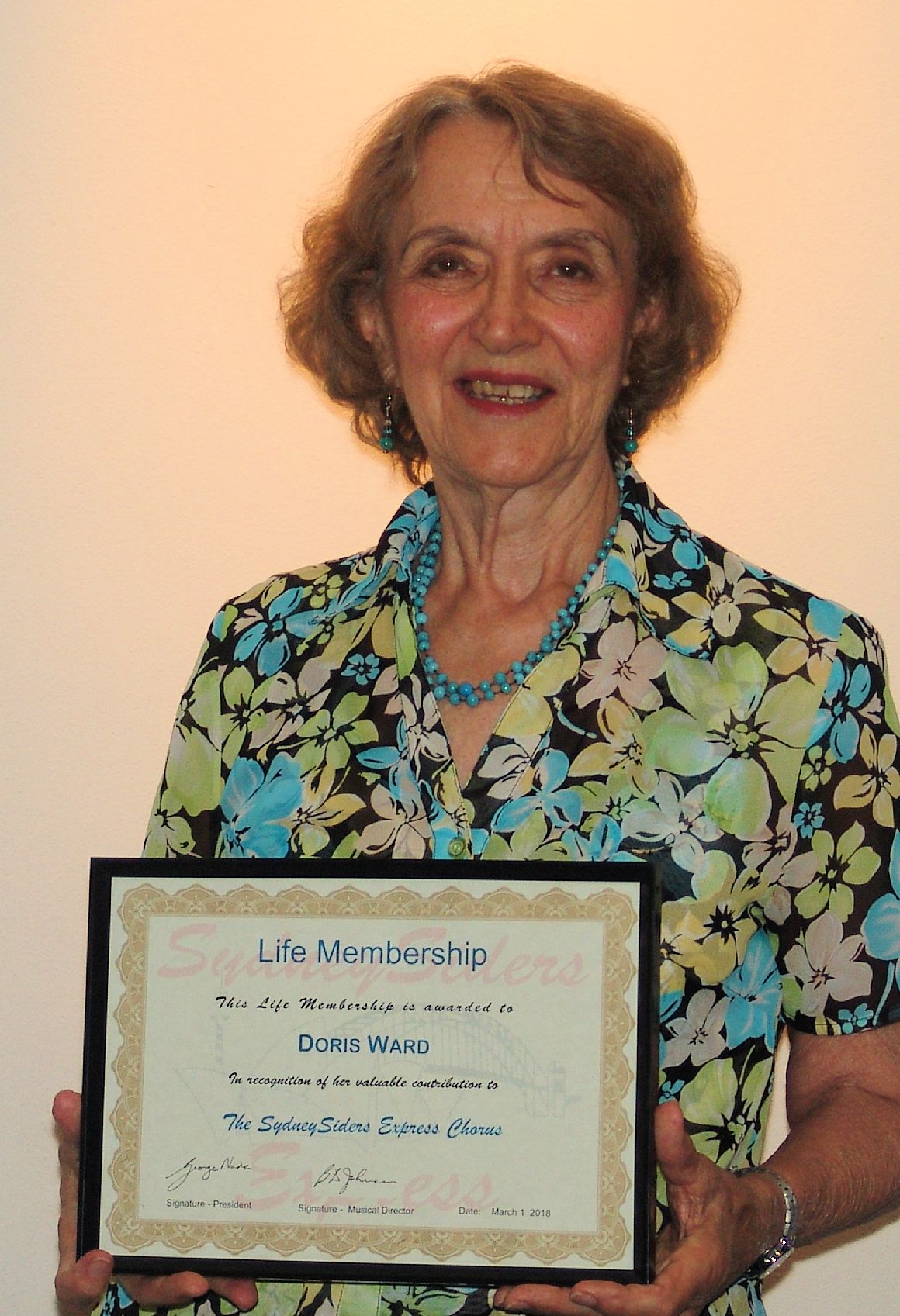 From an early age I developed a life-long interest in music, learned piano and sang in numerous groups and choirs both here and in Canada.

Finding "Barbershop" in 1988 changed the way I looked at group singing and the journey into the "Barbershop Style" began.

I was fortunate enough to have pioneered men's barbershop in Sydney by starting SydneySiders Men's Barbershop Chorus in 1989 and later founded the Circular Keys Chorus (women's) in the Baulkham Hills Shire.

I directed the CKC Chorus from 1995 to 2002 and nowadays, happily sing Bass with them.

I have also enjoyed arranging music in this style, and have sung in four successful quartets, "High Gloss", "Touche", "Flying Colors" and "What Four" (now renamed) "High Time".

Needless to say, my "Hobby" continues to be an absorbing, on-going fascination.